Why is Subway Surfers Among The Most Popular Mobile Games for The Last Decade?
Can you remember the games you used to play about a decade ago? Now, do you still play them today? Subway Surfers has been a game famous for the last decade. Today, I'd like to share something unique about Subway Surfers.
It has been almost ten years since the Subway Surfers launched; amazingly, these games are still top-rated. Indeed, today these games are among the most downloaded in many countries worldwide. Not once or twice have these games appeared on top of charts of frequently downloaded games. Indeed, this has made us wonder about the secret behind the popularity of Subway Surfers for the last ten years.
The "Legend" of a Legendary Game Begins
Subway Surfers is a popular mobile game developed by two developers: Sybo Games and Kiloo Games. The game was officially launched about ten years ago, in October 2012. By 2020, the game had recorded over 3 billion downloads worldwide, making it feature in the list of the most downloaded games. Funny enough, Subway Surfers initially started with only five people. Peter Klogbord, an active team member of the game developers, said he and four friends came up with the idea of creating a fantastic runner game in 2011. Morten, one of them, has the Intellectual Property of DADIU's game Catnapped. For that purpose, the team decided to have him as the primary character in the game and gave it a great name, Black Bears Gold Rush.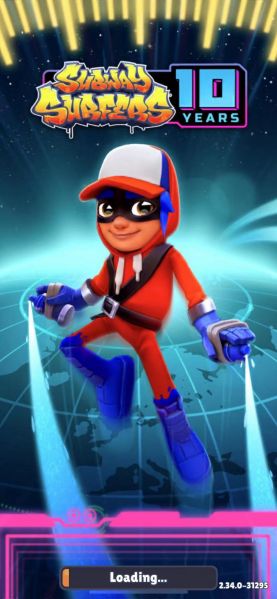 The good news is that Kiloo Games have already set a date to publish the game and a deadline. After two months of game development, it was a disappointing moment for the game when the game programmer terminated his job offer because he had a very tight schedule to code. His message was" "I don't have time to code ." Peter had no other better option than to continue writing the game code and, at the same time, designing the game. This inconvenience brought about the delay in the project completion deadline.
Gradually, Kiloo Games partnered with Sybo Games to see the game completed. At that time, SYBO Games founders Sylvester and Bodie came up with a short game clip named Train Bombing. Graffiti Animation. The game clip is
available on YouTube and has over 650,000 play volumes. Amazingly. in 2009, this short clip won its first competitive prize in the Hamburg International Anime Competition. Later, SYBO Games combined the Black Bears Gold Rush and Train Bombing. Graffiti Animation
eventually came up with the Subway Surfers.
Why Does the Game Endure?
Subway Surfers mobile Game is a fantastic non-stop world tour. The game is updated every three weeks to ensure that players have something unique to keep them glued to their screen to the game's unique charms of the various parts of the world. Much thanks to SYBO Games' persistence.
Amazingly enough, SYBO Games never ceases improving the game's quality, both in terms of the game's graphics and content. SYBO Games believe that updating the game content is the main reason for the longevity of Subway Surfers mobile Games. This is because regular updating ensures game consistency and gives players a fresh game experience every time they play this game. These continued game updates and unique World Tours have seen SYBO Games retain many daily active players. After every game update, the players have a new character, can make new friends, challenge high-score records, or create new items.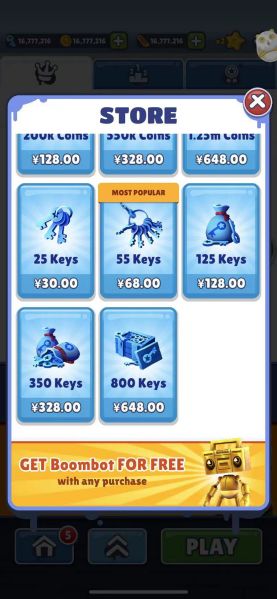 To stay well engaged and connected with the Game, SYBO Games further developed the SYBO TV, in which players can watch trailers and live streams, thus giving them a chance to become crucial content creators and game anchors to share their game experience.
Besides, Subway Surfers has partnered with prominent corporations such as Walmart to popularize and sell game merchandise and in-games.
Indeed, keeping the game popular is not only the main operation but also an official task for the game developers. Besides, Subway Surfers are so supportive of the game's secondary creation that it held a live parkour show for players.
Amazingly, these secondary creation videos have received tens of millions of views on YouTube, thus further helping keep the game attractive to new users and lively, thus enhancing the overall game popularity.
Why are Subway Surfers So Popular for The Last Decade?
We have two main explanations for this:
Parkour products have been pretty rare for the last couple of years

. This has seen the classic products attracting many users by themselves. Besides, the platform also recommends them from time to time. For instance, the US App Store alone has seen over 638 views for the premium game since August 2018. Amazingly, the official recommendation lasted for a year.
The current user group of the Game is much lower than its age group, with frequent periods of user turnover. Remember, we all get old, including kids, but the fact remains that players come and go paving the way for new users.
After a decade of continuous development, Subway Surfers' unique commercial model is picking up. For instance, the current game model combines AD monetization and in-app purchases. At the same time, the in-app purchase feature is the most convenient as it includes a wide range of coins, props, and gift packs. The game uses motivational videos for the in-level game resurrection, high-level end bonuses, and daily and doubled treasure chests regarding advertising monetization.
The great success of Subway Surfers has led to a massive surge in amazing parkour games. For example, Temple Run is also a smashing parkour game. However, with the rise in internet use and smartphones worldwide, more and more game types have appeared in this lucrative market. Most parkour games lost their popularity and advantage, leading fewer manufacturers to dabble in the parkour. Subway Surfers is typically the only ideal alternative for players addicted to playing running games.
Final Breakup
Facts about Subway Surfers.
However, these fantastic results have many hidden challenges, including the massive division between publishers and game developers.
When Subway Surfers was released, the game was co-run by Kiloo Games and SYBO Games. While SYBO was behind the game's development, Kiloo was primarily responsible for game operations and marketing. The massive success of Subway Surfers has already minted excellent fortune for the two games.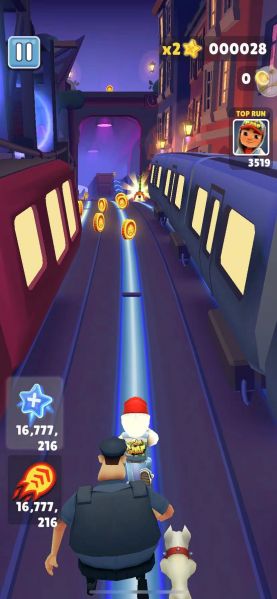 In 2015, the two companies were on different paths, each pursuing its way. At the same time, SYBO Games focused on IP and building better Games by improving the game's product quality, developing its private publishing team, and establishing its complete business chain. On the other hand, Kiloo Games focused more on game performance. This included developing its unique game and merchandising new game products to reinforce its primary publishing roles. Moreover, SYBO Games acts low-key, while Kiloo Games likes to overexpose. Ultimately, the two companies resulted in different paths.
Finally, the Kiloo Games' voice is gradually weakening, particularly with the 2014 Smash Champs and the 2015'S Spin-Off Stormblade's failure to keep up with their hype. SYBO Games went on with its IP step by step and used Subway Surfers' characters in the ancient Stormblade game, although it also didn't match the Subway Surfers' performance.
SYBO Games was, however, able to maintain its top position and took an insight not to expand blindly during the famous mobile gaming boom era. This conservative attitude enabled the SYBO Game to keep updating its Subway Surfers for the past decade. This is the reason behind the continued popularity of Subway Surfers.