The Best Pokemon Go Spoofer Tools 2023
Pokémon Go is one of the most popular augmented reality games. This game requires you to go outdoors to catch more Pokémon. However, if your walking range is limited and you don't have the opportunity to travel around the world, you may have difficulty finding those rare and legendary Pokémon. This article recommends the three best Pokemon Go spoofer tools to help you get legendary Pokémon.
Why Do You Need a Pokemon Go Spoofer Tool?
If you live in a rural area or have limited spawning locations near you, it may not be easy to catch rare Pokémon even if you go out a lot. Do you want to wait until you go out of town to get Pokémon? No, you can still spoof your location and pretend you're traveling worldwide. The best three Pokemon Go spoofer tools can help you to spoof your location. Let's see what each of them has to offer.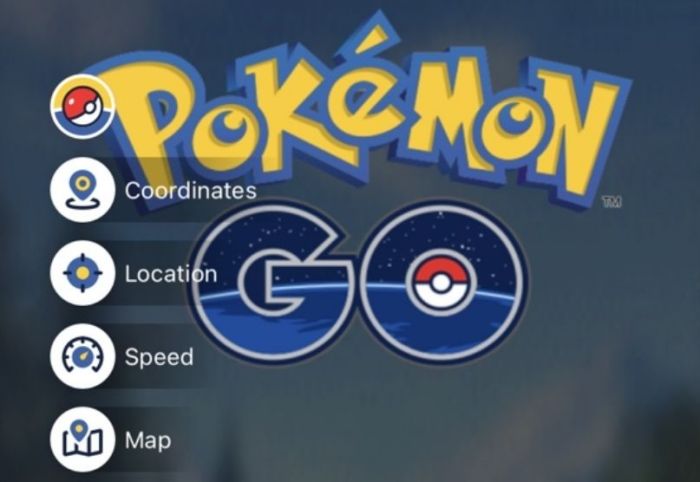 The Best Three Pokemon Go Spoofer Tools
Pokemon Go ++ by iPogo
Pokemon Go++ by iPoGo app is a modified Pokemon Go. With the plus version, all players can play the game without moving outside. iPoGo brings new features to Pokémon Go, such as Autowalk, feed, and joystick overlay.

Price: VIP features: $4.99/mo
Hack Features of Pokemon Go ++ by iPogo:
Teleportation Feature: Teleports you to the location of your favorite Pokémon to catch it quickly. This makes it easier for you to get rare Pokémon. You'll easily get ahead of your friends by capturing real virtual creatures.
Joystick Navigation: You can use the joystick to navigate the game easily. You can quickly move to where you want to be.
Automatic Walking: With this feature, you don't need to walk alone. Provides easy gameplay.
Access to Feeds: Pokemon Go++ allows the players to access the feed, including Pokemon, Raids, and Quests. In addition to this, players get access to all information about the game.
Enhanced Throw: Enhanced Throw helps you have a chance to win every Pokemon battle.
Search: You can discover nearby Pokemon and set alerts. It can also automatically search for pokemon near you to catch it quickly.
Pokemon Go ++ by SpooferX
SpooferX is the hack version of the original Pokemon Go app. It adds many features, including free teleport, joystick, enhanced throw, IV checkings, GPX, auto walking, and fast catch trick. It also includes a real-time feed and guide map that covers everything around you.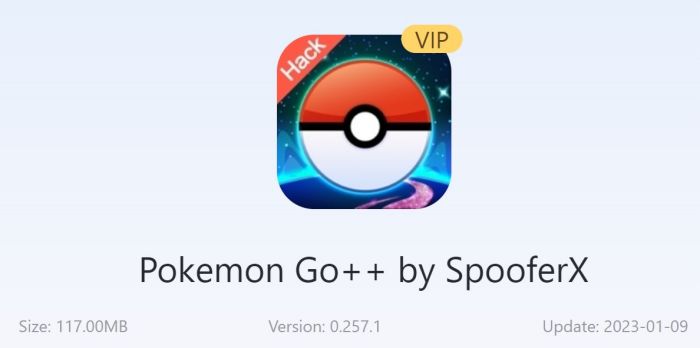 Price: Pro version: $4.99/mo
Hack Features of Pokemon Go ++ by SpooferX:
Fake location: SpooferX creates a fake location; with it, the game thinks you have moved anywhere.
Show joystick: This joystick makes it easy to move around and changes the speed at which you can move.
IV previews: You can learn Pokemon's values, including Defense/Attack/Stamina, and then consider whether you need to catch it.
Fast map FPS and Load: When you want to move fast, you can load the game map quickly, especially at 60 FPS.
Team rocket: You're probably tired of those Grunts, so defeating Pokémon in any battle has been easy with just one hit.
Virtual go plus: If you're too lazy to gather more stardust, you can turn on auto-warm and leave the rest for Virtual Go Plus.
Pokemon Go ++ by Spoofer Go
Spoofer Go is the best Pokémon Go hack app to become the best trainer. With it you can access pokemon gyms and pokestops, catch pokemon that are not native to your area, use the joystick feature to control your pokemon character, and access Pokemon Go events.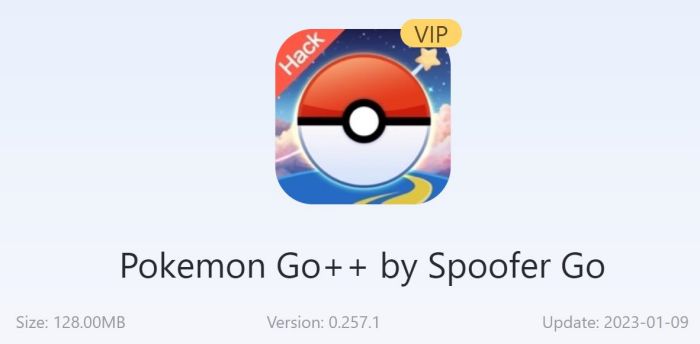 Price: Free!
Hack Features of Pokemon Go ++ by Spoofer Go:
Change GPS Location: You can easily use Spoofer Go to change your GPS location, allowing you to access pokemon and other features.
Altered Gameplay: Spoofer Go allows you to customize pokemon go settings, speed up pokemon hatching eggs, move pokemon directly from one location to another, etc.
Joystick: You can use the joystick to control pokemon characters in Pokemon Go. The joystick helps you complete pokemon tasks easily by controlling pokemon characters with a simple swipe on your screen.
How to Download the Pokemon Go Hack Version?
All three of these tools are for iOS devices.
Although you can also find IPA files for download from their official website, you cannot directly install IPA files without Apple's license. So you can only choose to install it using AltStore or through Panda Helper.
AltStore is a PC tool and requires a phone connection to PC to install. It also requires you to provide your Apple ID. After seven days, Apple's authorization will expire, so you need to reinstall it every seven days.
Panda Helper is definitely the simpler option. All you need to do is install Panda Helper on your phone and search for the three tools.