Plague Inc. review and Plague Inc. Mod introduction
Plague Inc. was released in 2012, and it took the world by storm due to the global spread of COVID-19. People's panic about COVID-19 and hope to have more control over the epidemic have led to more and more mentions of Plague Inc. The fantastic game features such as endless magical predictions, full entertainment that includes mind-blowing rumors, and total satire on social structure and culture, made it the year's game.
Plague Inc. review
Can you infect the world?
Plague Inc. is a game that stands on the side of a virus, and its goal is to infect the world. It's not just that the plague-simulated sandbox game is so popular worldwide. Flexible custom modules and realistic rules are the secrets to the game's success.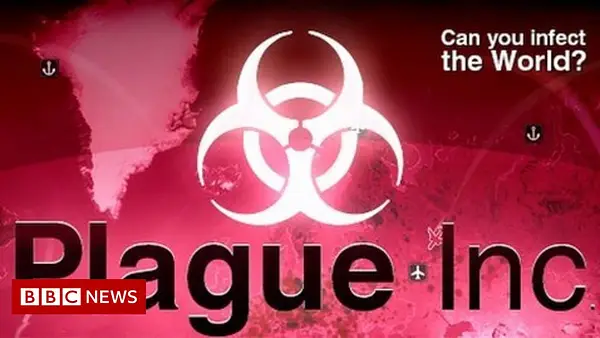 Flexible custom modules
It has been ten years since the game launched in 2012, which is pretty old for mobile games, thanks to its flexible custom mods allowing it to expand in scope.
The main part of the game is to simulate bacteria, viruses, and create plague infections to kill all human beings. Players can choose viruses (including bacteria, fungi, parasites, etc., starting now referred to as "viruses"), and the three directions of evolution are infectivity, severity, and lethality. Players must balance the situation in all three directions as the virus infects the world. Generally speaking, if the virus is too lethal and not infectious enough initially, it may not infect enough people, and the virus-host dies. Raising the severity too early will allow countries worldwide to actively allocate funds to develop a cure or cut off traffic to stop the spread of the plague, which could quickly fail.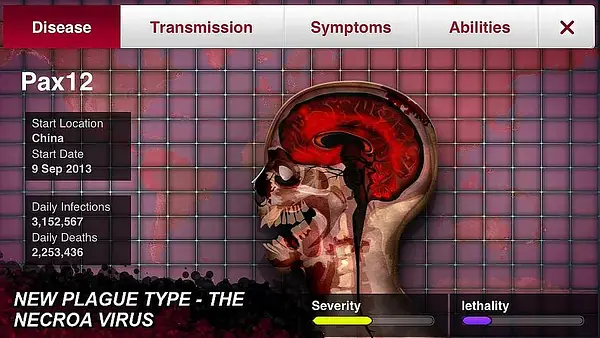 A sandbox game based on realistic rules
Based on real-life experience, players can learn about viruses' evolution, spread, and lethality with almost no teaching.
In addition, the game has added time-sensitive elements to enhance the player's sense of reality and entertainment, such as fake news or the spread of covid-19.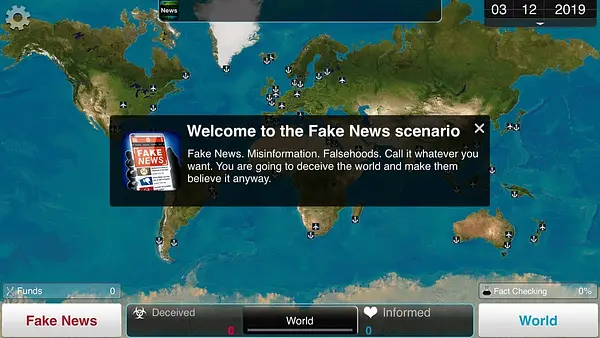 Players can also name the plague, creating a lot of comedic effects.
Fast-paced and ideal for mobile platforms
Most successful games launch on PC first. After gaining a large enough audience, they will launch on mobile. However, unlike previous successful games, Plague Inc. launched on mobile from the start, and the overall gameplay is very much in line with mobile gamers' habits. It takes about 10-15 minutes to play a game, and the developers have arranged continuous content updates to increase the game's freshness.
How to win Plague Inc.
Winning a game is not that complicated. There are three things you need to do:
The choice of start place is essential
High population density is a crucial factor to consider when playing the game. For that very reason, you need to choose countries with high populations at the beginning, such as Saudi Arabia, South America, and India. Besides, these countries have efficient air and water transportation, which is ideal for mass infections. By the way, Greenland only has boats, no planes.
Again, Iceland and Greenland is the wrong place to start. It is hard to infect here, only covered by infection in Europe. When I tried, the virus was freezing out almost for a week. The problem with Iceland is that the spread is very slow. This is because most DNA is used up when dealing with colds. Sometimes I prefer the United States because although it is a rich country with many urban structures and stable medical conditions, the land has all types of birds and mice, which help spread the virus. However, it is not straightforward, so please don't choose the United States for the first time. Remember, the large area of infection you achieve initially, the better your prediction, but you must be accurate.
Upgrade the infection mode of the virus
Don't try to infect the world with the same infection mode! Differences in geographical location, climate, and population among countries and regions are all factors that change infection mode. There is two most common infection mode:
Heat resistance – Saudi Arabia, India, Africa
Cold resistance – Russia, Canada, and the United States.
Game strategy
Plague Inc. is better played with this strategy:
In the beginning, low toxicity and high infectivity expand the scope of infection.
And in the middle of the game, the virus is prone to mutation, including an immediate worsening of symptoms.
In the end, serious effects such as death occur.
It does seem that this infection strategy is somewhat similar to COVID-19.
How to play all DLC in Plague Inc.
Plague Inc.: The Cure. Here, you will find the cure on Steam for free. However, this is until COVID-19 has been managed.
The Formally-announced free DLC. This is the current model, and it requires the base game Plague Inc: Evolved. The DLC tasks the players to control the deadly virus and stop the fatal global pandemic by all means possible.
Plan and allocate resources wisely to boost the global testing capacity, make wearing facemasks in public places compulsory, impose lockdowns in countries with severe virus load, and investigate the various experimental treatments. This is Plague's Inc's most significant expansion ever!
You can also install the Plague Inc. Mod to unlock all the DLC for free.
Plague Inc.: The Cure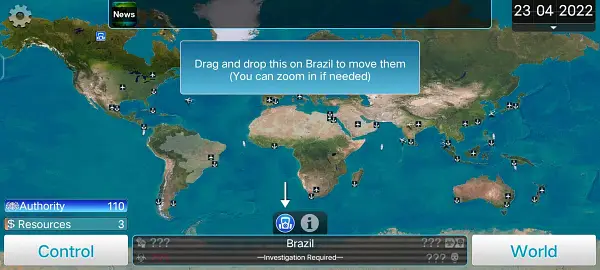 The cure isn't like a reflection on the water's surface. Let's say it's like you climb a mountain from the bottom to the top, and when climbing down, you take a different route. Nothing is predictable. Indeed, the DLC of The Cure is quite complicated. The good news is that the game's difficulty has also increased considerably, making it more fun to play.
For example, when you start to name a given virus (bacteria only at first), let's call it COVID-19. The player's role is similar to authorities at the international organization. It would be best if you worked tirelessly to contain the global pandemic by developing and producing a vaccine to counteract the spreading of the pathogen before it becomes uncontrollable.
During the preparation cycle, try to assemble your mission team. This involves recruiting a team of specialized advisors. Typically, it is a Buff that you can unlock at a later game level or else pay for the lock.
Each advisor is skilled with a unique ability. For example, a quarantine advisor can help with advice such as preventing quarantine measures from being lifted immediately. Local government and authorities have self-imposed quarantine measures directly if there is a suspected case in the neighborhood areas. Isolation measures can lead to reduced levels of virus resistance in the community.
The new model has a tricky dilemma that you must balance off. It would help if you worked on the efficiency of preventing and controlling the pandemic and, at the same time, on the social discomfort caused by too many restrictions. Although I doubt if the two issues are contradictory, there is a sense in it.
Indeed, you must employ some resources to implement some specific measures. Resources are available in three categories: social, hardline isolation, governmental and scientific action, and population-oriented response. It is a pretty aggressive yet resource-intensive conflict. You must know when the gameplay is involved. These include mortality rates and infection of pathogens. Indeed, it is hard to balance such a scenario.
Remember, the "Plague Inc: The Cure is free to all Plaque Inc players until COVID-19 has been under control. The game was quite fun. First, it made me laugh until tears of joy could cascade down my cheeks.
Including these humorous elements yields a solid sense of reality in the Antidote DLC.
'How do you dare' and Fake News adds amusing flavors in-game story of a virtual pandemic. Similarly, the epidemic response details imitate COVID-19—personal protection, community control, social distancing, national actions, and global cooperation. Yes, from a freedom complex to pandemic fear to trust and desire for facts and scientific research. It's not easy to strike a balance and have ideal results. Sorry to the unfortunate people. Leaving is just after being condensed cruelly.
Plague Inc. and The Real World
The Plague Inc. developers are very kind-hearted developers with no bad intentions against humanity, but human nature is generally weird.
The game set is made such that after the virus spreads to almost any corner of the world, the entire human king wins when one country controls the virus.
However, the hard truth is that the downfall of powerful countries, particularly those controlling nuclear power, increases the risk of entire human extinction. This means that when only several countries perform well in controlling the plaque. Still, the countries with nuclear power perform poorly. Then the underperforming countries will try to attack the good countries. Other countries use other deadly means, such as using fatal viruses to infect people in good countries, thus resulting in a global plague. Indeed, that's happening now, so COVID-19 is spreading to peace-loving nations.
Plague Inc. Mod
Plague Inc. costs $0.99 on the Appstore and some of its DLC needs purchase. So Plague Inc. mod is very popular. What is it? Plague Inc. Mod is a modified version of Plague Inc. It unlocks all DLC for free. And the apk version of this mod removes all ads and provides infinite DNA.