My Hello Kitty Cafe Roblox
One of my favorite small games in 2022 should be My Hello Kitty Cafe Roblox. Let me introduce something about this Roblox mini-game to you today.
What is My Hello Kitty Cafe?
Roblox is the world's giant multiplayer online creation game. The game content includes virtual worlds, casual games, and player-created content. And My Hello Kitty Cafe is a Roblox event. In My Hello Kitty Cafe, you can give full play to your creativity and build your own Hello Kitty coffee house.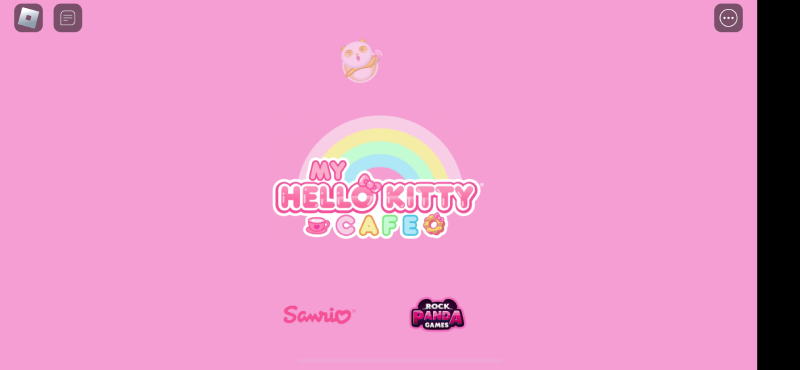 How to play My Hello Kitty Cafe?
My Hello Kitty Cafe on Roblox is a simple game of running and decorating a cafe. We can create, manage, and decorate our cafe with Hello Kitty and friends! In the item store, we can choose a beautiful Kitty-themed furniture decoration scene to decorate your coffee shop as we like. It is also possible to rearrange the facilities inside, such as tables and chairs, to meet the market's growing needs. Learn new delicious recipes and improve the level of the cafe.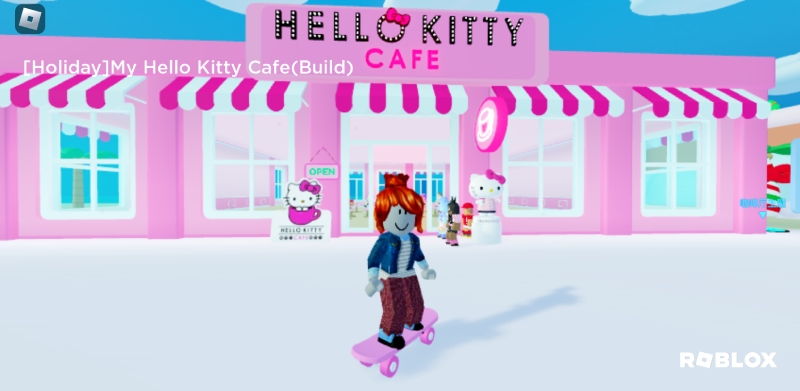 Codes for My Hello Kitty Cafe Roblox
In My Hello Kitty Cafe, items need to be purchased with gold coins. In the early stage of the operation of the coffee shop, everyone may not have enough gold coins to buy some beautiful furniture and decorations. Now, we can pay attention to the codes for my hello kitty cafe Roblox. We can exchange and get some items for free by entering these codes into the game. Next, I will summarize and sort out some codes for your reference.
Some My Hello Kitty Cafe codes sharing (Still being updated) :
500KSMILES—Redeem for a Pompompurin Ceiling Light (New)
M1HK1CC1ATS—Redeem for a Gacha Ticket (New)
PRA3NDKB1UNNY—Redeem for free Gacha Tickets
LIKEKITTYHL2—Redeem 3 Gacha Tickets
LIKEKITTYXR2—Redeem for 3 Gacha Tickets
SMALL GIFT—Redeem for the 100 Million Visits Photo
LIKEKITTYXK2—Redeem for a Pompompurin Mascot.
Thank you—Redeem for 300 Gems.
LIKEKITTYFD2—Redeem 3 Gacha Tickets.
LIKEKITTYKD2—Redeem 3 Gacha Tickets.
LIKEKITTYDD2—Redeem for the Artistic Waffle decoration.
LIKEKITTYQD2—Redeem for a Pompompurin Photo decoration.
LIKEKITTYCD2—Redeem for a Gacha Ticket.
LIKEKITTYGD2—Redeem 3 Gacha Tickets.
LIKEKITTYED2—Redeem for 300 Diamonds.
LIKEKITTYAD2—Redeem for a Sunflower.
LIKEKITTYBD2—Redeem for 100 Diamonds.
The above are some codes about My Hello Kitty Cafe that I collected. You can refer to them.
How to redeem codes at My Hello Kitty Cafe?
From the previous paragraph of the article, we have learned some codes about My Hello Kitty Cafe, but how can we redeem them? Next, let me list the specific steps for you to answer.
1. We need to download and install Roblox from Panda Helper. Then open Roblox and search the My Hello Kitty Cafe, and open it.
2. Click the gear icon in the upper right corner of the screen, as shown below.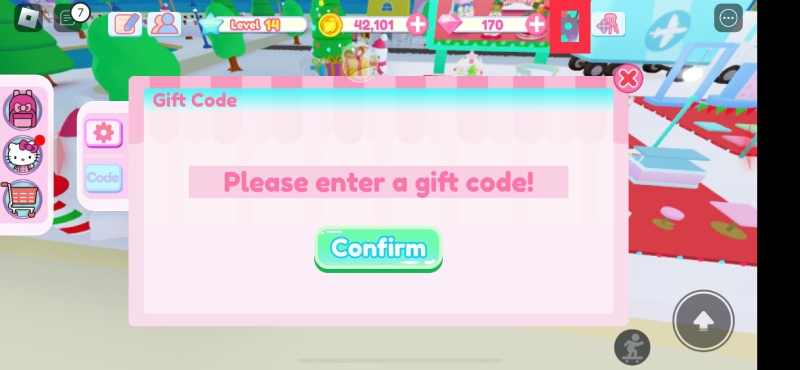 3. Click the Codes tab, select a code from our list, and click Confirm.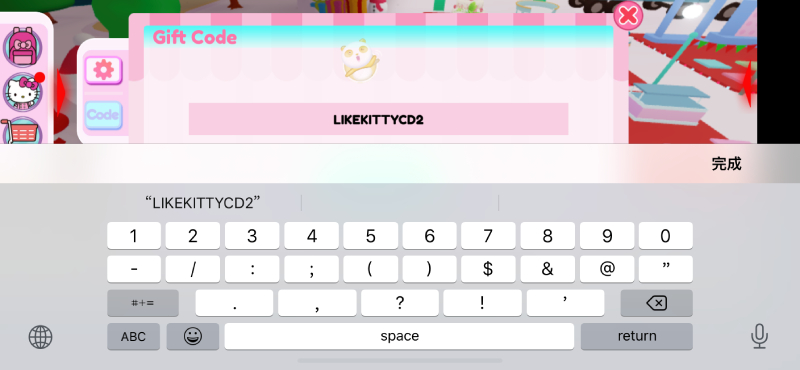 4. If the code is valid and valid, you will receive a message explaining what you have unlocked.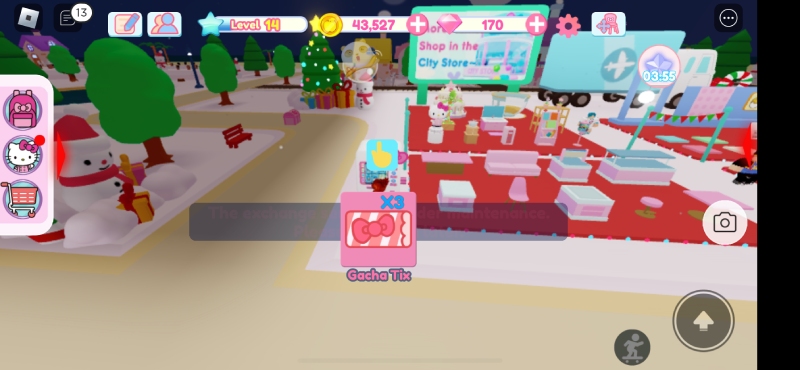 These are the complete redeem codes at My Hello Kitty Cafe steps. Let me try to operate these steps together, get a lot of diamonds and exclusive decorations through codes, it's okay, let's make our coffee house more beautiful.