How to Download Flappy Bird
From obscurity to overnight success, Flappy Bird is a miracle of mobile games. Flappy Bird launched on May 24, 2013; it took more than six months to become a surprise hit. And Flappy Bird Creator, Vietnamese developer Dong Nguyen had his first taste of success. According to Nguyen, he told that the game brought in $50,000 in advertising revenue a day after it became a hit. But finally, on February 9, 2014, Dong Nguyen chose to take the game off the App Store after saying, "I cannot take this anymore," ending Flappy Bird's legendary but short-lived life. Many people began to speculate about Dong Nguyen's reasons for taking down the popular game. So what exactly caused Flappy Bird to be taken down?
What Happened to Flappy Bird?
Flappy Bird death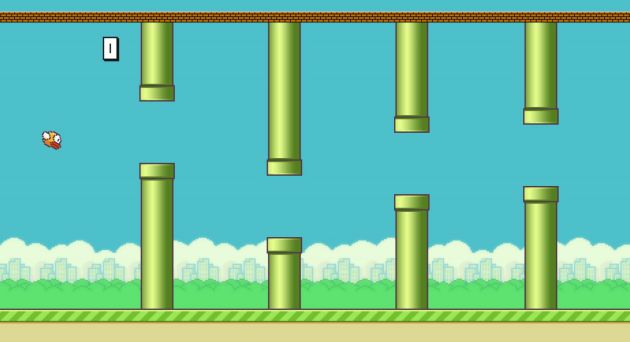 The operation of Flappy Bird is exceptionally simple, as long as you keep touching the screen to let the bird avoid the obstacles. But the actual operation is difficult, I played for two days, but the highest level is only 50 points. Therefore, the game has made many players crazy, some of them broke their phones because they couldn't break through, and many of them started to put their anger on Dong Nguyen, the developer.
The threats Nguyen received on social networks like Twitter included death threats and even suicide threats from users. For example, a user took a selfie on Twitter with a pistol in his mouth, saying that the developer would kill himself if he removed Flappy Bird. Although most of the death threats were jokes, Dong Nguyen could not take them anymore.
Why was Flappy Bird taken down?
Flappy Bird was removed from App Store because the Creator Dong Nguyen started to receive death threats, which made him finally give up Flappy Bird.
Dong Nguyen's experience must have made many iOS and Android developers feel both envious and jealous, and Dong Nguyen said that although he took the game down, he will continue to create mobile games.
After Flappy Bird was taken down, many similar games hit the shelves. Some websites have launched the Flappy Bird Unblocked version. If you want to play the game and don't want to download the app, you can go play Unblocked version.
Flappy Bird Unblocked
You can follow the link below to play Unblocked version.
Update 2023: The Unblocked version is now inaccessible.
Flappy Bird World Record
Various world records of Flappy Bird are circulating, including a world record of 9813 points achieved by Eli Duke. But the current world record that can be found on YouTube is 7847 points.
Flappy Bird iOS Download
Although you can't find the game on App Store, you also can download Flappy Bird from a third-party App Store for your iOS device. I recommend you download it in Panda Helper.
You can visit the following link; on the download page, you must install Panda Helper first.
And then, launch Panda Helper and search for Flappy Bird. Click install, follow the pop-up prompts, and you will finally find the icon on your screen.
Note: If the Panda Helper Free Version is unavailable, you must purchase the VIP Version.
Flappy Bird APK Download
You can visit the following link to download Flappy Bird Apk.
If it comes up with the "Install blocked," you need to enable the Unknown Sources option first to install third-party APK files on Android. Go to your Phone's "Settings > Security," and you will see the Unknown Sources option. Enable Unknown Sources and tap on OK in the prompt message. Once done, you can install a third-party APK.