How Does Toca Life Series Attract Kids
Toca Life World remains on the App Store's list of Top Free Apps: All Kids, and one of the series of Toca Life: Hospital is fifth on the Top Paid Apps: All Kids. The first Toca Life game was t released in 2014, while the most famous Toca Life World was released in 2018, which is now four years and still a regular on the download charts. What is it about the Toca Life series that appeals to kids?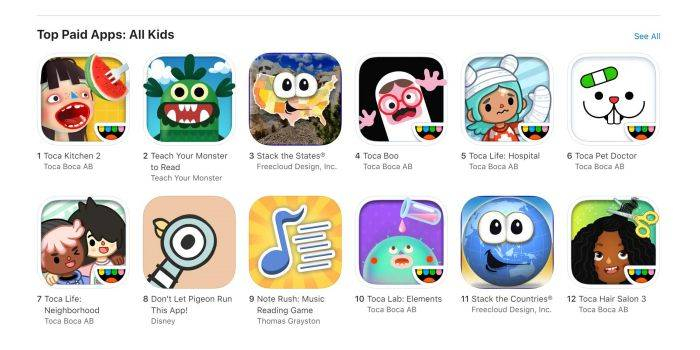 A series of simulation games for kids
The Toca Life series is a simulated management game combining various elements such as dressing up, building, and developing. At the same time, series games have the same freedom as sandbox games. Toca Life provides a large map around which the player's actions revolve. For example, the player can build various functional buildings (dessert shop, movie theater, etc.) in the open space of the map, click into these buildings, and drag and drop the scene in different buildings. There is also a huge character system in Toca Life, where players can click on the bottom right corner in different scenes to "summon" various characters and drag them into the current scene. At the same time, players can also make different character appearances according to their wishes DIY.
Overall, Toca Life is a simulation in which players can use their imagination to build a city in a virtual world.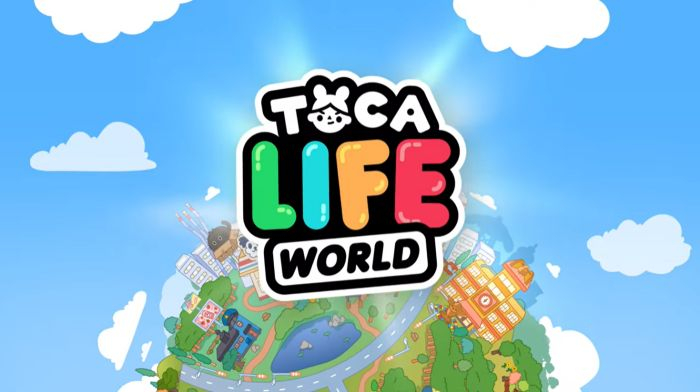 The needs of kids
The reason Toca Life is so popular among kids is that the game caters to the needs of kids.
Simple play
First of all, as a game aimed at kids, Toca Life is straightforward to play. The player can only click and drag. But with these two basic actions, the player can do many different things in the same scene. A pizza, for example, can be placed on the floor, in the hands of a character, on the head of a character, eaten by a character, etc. This is also a feature of Toca Life games, with minimal operation achieving high degrees of freedom.
Stack hats on pets and pets on hats
Pets can wear hats, and on top of most hats, you can stack a pet … that, in turn, can wear a hat … and a pet! Pet-hat-stack!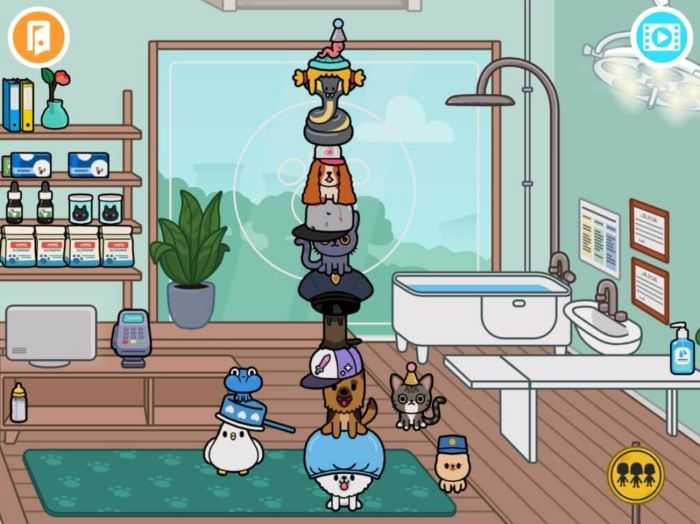 The high degree of freedom
Kids are imaginative, and games with clear rules limit the active mind. The gameplay setting of Toca Life lowers the threshold and is suitable for kids and players with poor acceptance of complex gameplay. The game design of "Toca Life" meets the requirements of kids' thinking for a fun game: the operation is simpler, and freedom is guaranteed.
Peripheral products
Toca Life is not limited to games.
Toca Life has three lines: games, animations, and consumption.
Regarding games, The developer Toca Boca has 40 apps in App Store, and the Toca Life series accounts for a large proportion. In addition to Toca Life: World, there is Toca Life: Neighborhood and Toca Life: Office, etc. In this series, classic images have been used, and both characters and animals are drawn in a very distinct style so that people can think of the Toca Life series of games when they see these cartoon images.
Regarding animation, Toca Baca officially produced a cartoon, with all episodes running over 2 hours. The YouTube video, called "ALL EPISODES | Toca Life Stories," won 20 million times the number of plays.
I saw Toca Life-themed stickers, school bags, throw pillows, etc., for peripheral products on Amazon.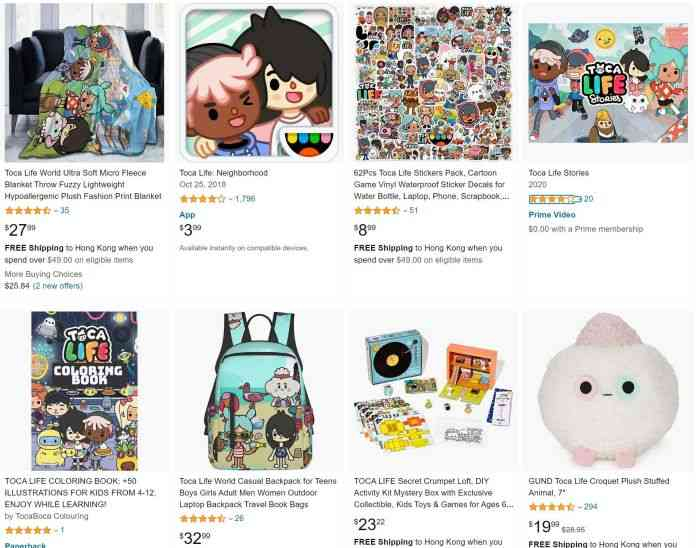 Imitators of Toca Life
There are many imitators of Toca Life. High on the list of Toca Life imitators:
Barbie Dreamhouse, My Town – Play Doll Home Game, Miga Town: World.
maps than Toca Life. The "Miga Town" map provides 36 scenarios, far more than the 10 for Toca Life — the rest require payment. In addition, compared with Toca Life, Miga Town has a lot of different scenes, including a prison and a ski resort. Some players think "Miga Town" is better than "Toca Life" in detail. Many people like to compare the two games, like this YouTube video MIGA WORLD OR TOCA WORLD?
However, even though Miga Town tries to form some differences from "Toca Life," it does not tell a unique story, so it is not distinctive compared to Toca Life. For example, the appearance of scenes and characters from Miga Town is similar to Toca Life. That's not good for a latecomer. Therefore, we can see that despite the matrix strategy, the revenue of all the games in Miga Town is not as high as that of one game in Toca Life.
On the other hand, Barbie Dreamhouse Adventures has fewer scenes but is popular with many young girls because of its use of the Barbie doll.
List and Download Links of Toca Life Series
Let me do an introduction for you:
First, Toca Life World
Second, Toca Life: Town
Third: Toca Life: City
Then, Toca Life: School
Next, Toca Life: Vacation
And Toca Life: Farm
And Toca Life: Stable
Next, Toca Life: Hospital
Come to the Toca Life: Office
And Toca Life: Pets
Next, Toca Life: After School
Finally, Toca Life: Neighborhood