FlashGet Cast, a light tool to Cast Phone to PC
In daily work and life, screen mirroring is sometimes needed. Some phones have screen mirroring functions, such as using Airplay to cast iPhone to Mac. Users commonly cast movies or TV series to TV through the screen mirroring function that comes with the phone or streaming app. And to cast the Phone to Windows PC, you need some tools to help. This article introduces FlashGet Cast, a very light screen mirroring tool.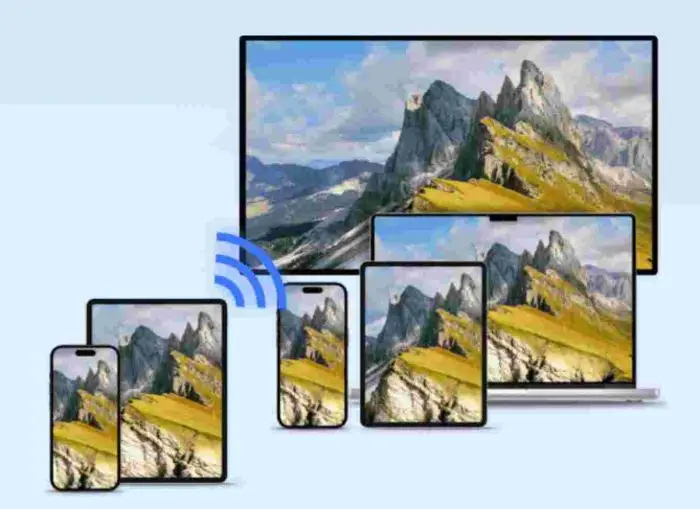 About FlashGet Cast
FlashGet Cast is a screen mirroring tool that can synchronize the screen on your phone to your PC or Mac. Before introducing FlashGet Cast, we must distinguish between screen mirroring and screen casting.
There is a difference between screen mirroring and screen casting; screen mirroring is mirroring your phone screen to a PC in real-time. When the phone screen changes, the screen on PC will also change simultaneously. On the other hand, screencasting is more used to put media content on the big screen; after that, the phone can be used to do other things while the media content is still displayed on the big screen.
Most TV boxes and streaming apps, such as Apple TV, YouTube, etc., have casting functions. These tools enable you to display videos quickly on the big screen. But there is another scenario when you are at work or in a meeting; you need to synchronize the content of your phone to display on your computer, and you also need to synchronize the presentation; then, the traditional screen casting tools can not solve your problem. It would be best if you had a simple screen mirroring tool.
Why do you need screen mirroring?
There are many times when you may need screen mirroring, for example.
– Conference presentations
You can present meeting content on your phone while allowing attendees to see it on a large screen. For example, you can share an Excel or PowerPoint presentation during a meeting.
– Video conferencing
In telecommuting and video conferencing, you can share your screen so that everyone can see the same content. For example, you can use it to hold training sessions.
– Watch movies
Screen mirroring makes watching movies and TV shows on the big screen easy. Due to copyright restrictions, some video content can't be put on the big screen by casting screen. But you can achieve it easily with the screen mirroring tool.
– Games
If you like to play mobile games, screen mirroring is a great way to play your favorite games on the big screen. For example, you can mirror your iPhone screen to your computer or TV while playing a racing game, making it more enjoyable.
– Remote support
Suppose you encounter problems with the operation of your phone instead of describing the problem in a time-consuming manner via phone or online chat. In that case, you can share your screen with a technician to troubleshoot the problem so that he can easily know the problem.
FlashGet Cast will help you to solve your needs above.
Features of FlashGet Cast
FlashGet Cast is a tool; its main function is screen mirroring, with no additional functions. The most helpful feature of FlashGet Cast is the multiple connection options.
You can use a USB cable to cast; it can eliminate the delays and allow you to enjoy HD images.
You can scan a QR code or input the cast code with ease. This means you can connect wirelessly.
You can mirror or cast the screen from any AirPlay-compatible device, such as an iPhone, iPad, or Mac.
Meanwhile, its installation package is small and easy to download and install. It's also straightforward, with an easy-to-understand interface and little need for additional instructions.
How to download FlashGet Cast
You can download FlashGet Cast from its official website. There are a free version and a premium version. The difference between the free version and the premium version:
| | | |
| --- | --- | --- |
| | Free | Premium |
| Cast Android device screen (via USB) | ✓ | ✓ |
| Cast Android device | ✓ | ✓ |
| Cast iOS device screen (via usb) | ✓ | ✓ |
| Cast iOS device screen (via AirPlay Service) | ✕ | ✓ |
| Control iOS device | ✕ | ✓ |
You can choose the free or premium versions according to your needs. For most people, the free version is sufficient. Of course, the premium version of this product is also much cheaper than similar products. Please hurry up and experience it!